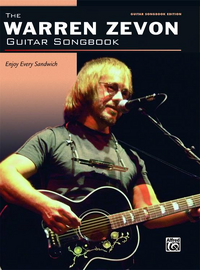 The Warren Zevon Guitar Songbook is a book of guitar sheet music and notes for a wide variety of Warren Zevon songs.
It was released after his death noting "his legend and influence have only continued to grow."
External Links
Edit
Ad blocker interference detected!
Wikia is a free-to-use site that makes money from advertising. We have a modified experience for viewers using ad blockers

Wikia is not accessible if you've made further modifications. Remove the custom ad blocker rule(s) and the page will load as expected.