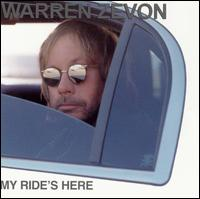 My Ride's Here is an album by American rock singer/songwriter Warren Zevon, released on May 7, 2002.
The song "Genius" from this album was later used for the name of the compilation Genius: The Best of Warren Zevon.
Paul Muldoon, a co-writer for some of the tracks, would later write a poem in memory of Warren Zevon called "Sillyhow Stride".
Track listing
Edit
Personnel
Edit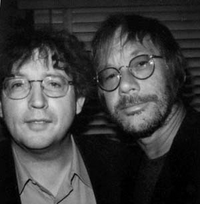 Production
Edit
Producer: Warren Zevon
Engineers: Michael Delugg, Harvey Goldberg, Klint Macro, Will Schillinger, Noah Scot Snyder
Mixing: Warren Zevon, Noah Scot Snyder
Mastering: Stephen Marcussen
Arranger: Warren Zevon
A&R: Michael Krumper
Photography: Henry Diltz
Album
| Year | Chart | Position |
| --- | --- | --- |
| 2002 | Top Independent Albums | 22 |
---
<< Life'll Kill Ya | Genius: The Best of Warren Zevon >>
The Wind >>
Ad blocker interference detected!
Wikia is a free-to-use site that makes money from advertising. We have a modified experience for viewers using ad blockers

Wikia is not accessible if you've made further modifications. Remove the custom ad blocker rule(s) and the page will load as expected.