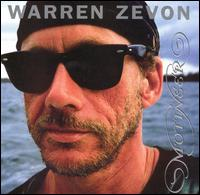 Mutineer is an album by American rock singer/songwriter Warren Zevon, released on May 23, 1995.
Track listing
Edit
Personnel
Edit
Production
Edit
---
<< Learning to Flinch | I'll Sleep When I'm Dead (An Anthology) >>
<< Mr. Bad Example | Life'll Kill Ya >>
Ad blocker interference detected!
Wikia is a free-to-use site that makes money from advertising. We have a modified experience for viewers using ad blockers

Wikia is not accessible if you've made further modifications. Remove the custom ad blocker rule(s) and the page will load as expected.