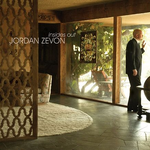 Insides Out is the first full length album by Jordan Zevon, Warren Zevon's son.
It was released through Texas-based New West Records on April 15, 2008.
The song from which the album was named was previously released in the extended play album Jordan Zevon, as well as "The Joke's On Me", "This Girl" and "Too Late to Be Saved". Jordan's version of "Studebaker" is from Enjoy Every Sandwich: Songs of Warren Zevon.
The only song from the EP not included is "Tomorrow".
Track Listing
Edit
External Links
Edit
Album Reviews
Edit
Song Reviews
Edit
Ad blocker interference detected!
Wikia is a free-to-use site that makes money from advertising. We have a modified experience for viewers using ad blockers

Wikia is not accessible if you've made further modifications. Remove the custom ad blocker rule(s) and the page will load as expected.