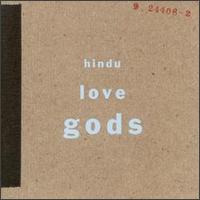 Hindu Love Gods is the only album by American band Hindu Love Gods, featuring Warren Zevon, released on October 5, 1990. The album was recorded around the same time as Warren Zevon's album Sentimental Hygiene, for which Zevon had enlisted Bill Berry, Peter Buck, and Mike Mills of R.E.M. as players. The musicians also recorded this set of cover versions, reputedly during a late night drunken recording session. The recordings were not originally intended for release. It was recorded at Record One, Sherman Oaks, California and A&M Studios, Los Angeles in 1987. The album is noted for its modestly popular cover of Prince's "Raspberry Beret" and as such was included on I'll Sleep When I'm Dead (An Anthology) and Genius: The Best of Warren Zevon.
Track listing
Edit
"Walkin' Blues" (Robert Johnson) – 4:12
"Travelin' Riverside Blues" (Robert Johnson) – 4:02
"Raspberry Beret" (Prince) – 3:53
"Crosscut Saw" (Fred Ingrahm, Bill Sanders) – 3:06
"Junko Pardner" (Bod Shad) – 2:39
"Mannish Boy" (Bo Diddley, Melvin London, Muddy Waters) – 6:57
"Wang Dang Doodle" (Willie Dixon) – 3:51
"Battleship Chains" (Terry Anderson) – 3:06
"I'm a One Woman Man" (Tillman Franks, Johnny Horton) – 2:16
"Vigilante Man" (Woody Guthrie) – 2:56
Personnel
Edit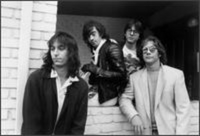 Production
Edit
Producers: Niko Bolas, Andrew Slater
Engineers: Niko Bolas, Richard Landers, Rail Jon Rogut, Bob Vogt
Album
| Year | Chart | Position |
| --- | --- | --- |
| 1990 | The Billboard 200 | 168 |
Singles
| Year | Single | Chart | Position |
| --- | --- | --- | --- |
| 1990 | "Raspberry Beret" | Modern Rock Tracks | 23 |
---
<< Transverse City | Mr. Bad Example >>
External Links
Edit
Ad blocker interference detected!
Wikia is a free-to-use site that makes money from advertising. We have a modified experience for viewers using ad blockers

Wikia is not accessible if you've made further modifications. Remove the custom ad blocker rule(s) and the page will load as expected.